Focus On The World is collecting food donations of non-perishable items for the Crossroads Assembly food drive.
Please bring donations to the New Life Thrift Store (426 King St. W.)
Focus On The World Ministries Inc sent money to Eldoret Kenya to assist in purchasing food for families in need.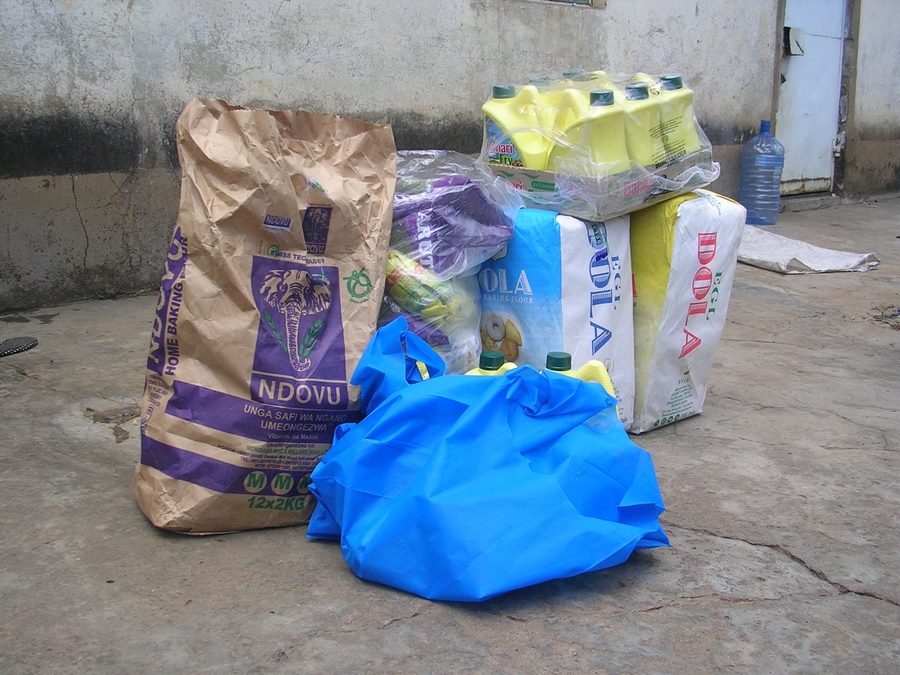 In April, Focus On The World sent money to purchase food and other supplies for the children's home that we support in Nairobi.
Pastor Josephine, our Nairobi coordinator and one of her sons, purchased and delivered the supplies. It was very timely.
Some of the children normally attend boarding school but were sent home early because of the virus situation. This meant that more food was needed.
She reported that the children were so happy, "it seemed like they wanted to sleep on top of the food". We are thankful to individuals who donate finances to help support the home.